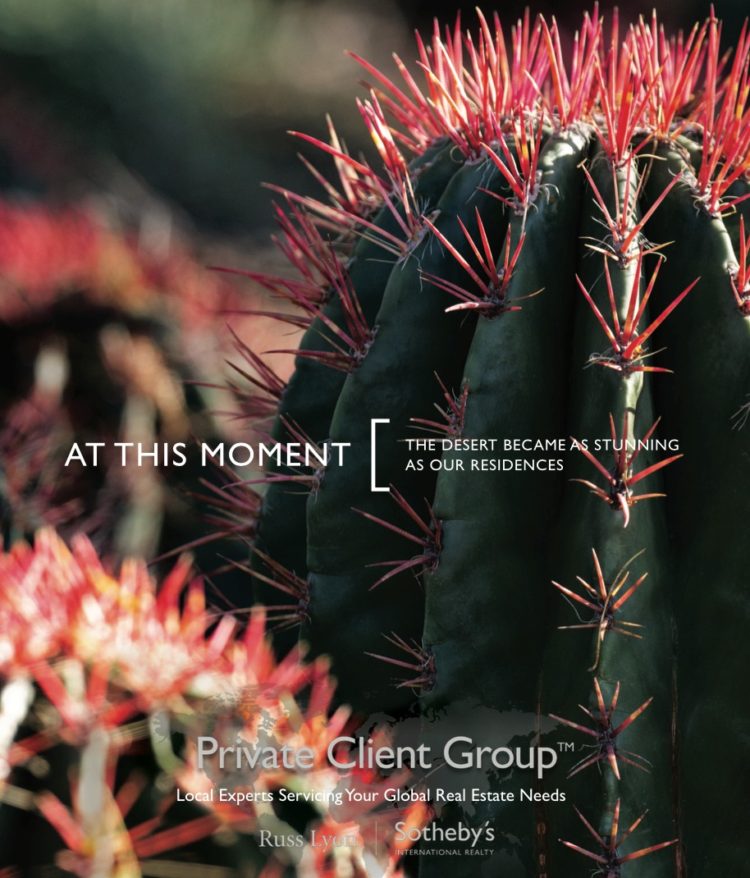 Can the sizzling real estate market break the highest recorded sale for over $20-million?
Some thought resale housing would tank as a result of the pandemic. They were wrong.
Instead, the real estate market in the Phoenix area is performing beautifully, in particular, the top luxury niche of homes closing at $7 million and above.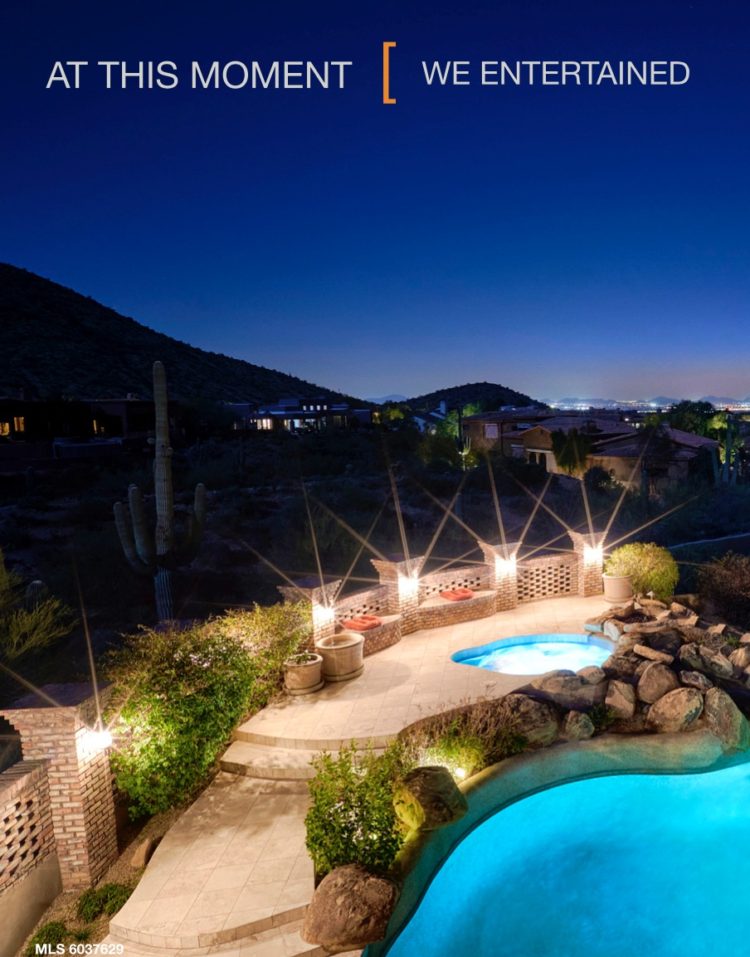 The June 8 Cromford Report Daily Observation for June 8 said, "After a deep slump during March and April, listings under contract are surging back and have now reached a record high for the year." The figure in March was below 13,000, and that has notched up to about 13,400, based on Arizona Multiple Listing Service (ARMLS) figures.
"There are several motivated buyers who are actively looking for a five-star residence surplus of $20 million here in the Valley of the Sun," says Frank Aazami, RLSIR Brand Ambassador, principal of the Private Client Group at Russ Lyon Sotheby's International Realty, Scottsdale.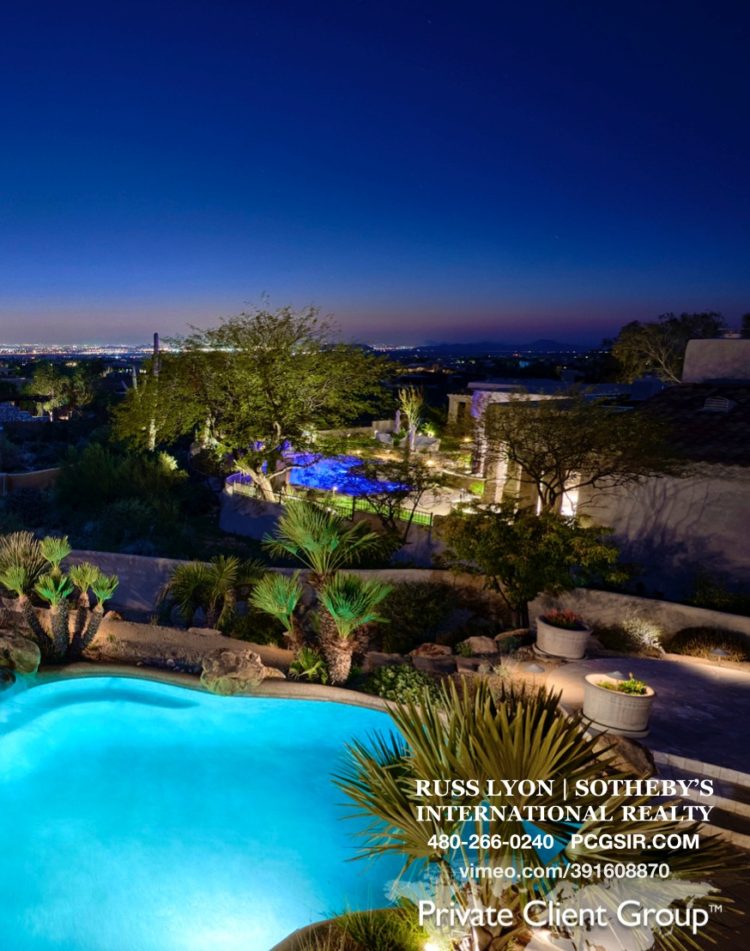 He notes that the highest residential sale ever recorded on ARMLS was for $19,250,000 accompanied by a partial "seller (second position) financing."
"We can do better," he says. "I know we will."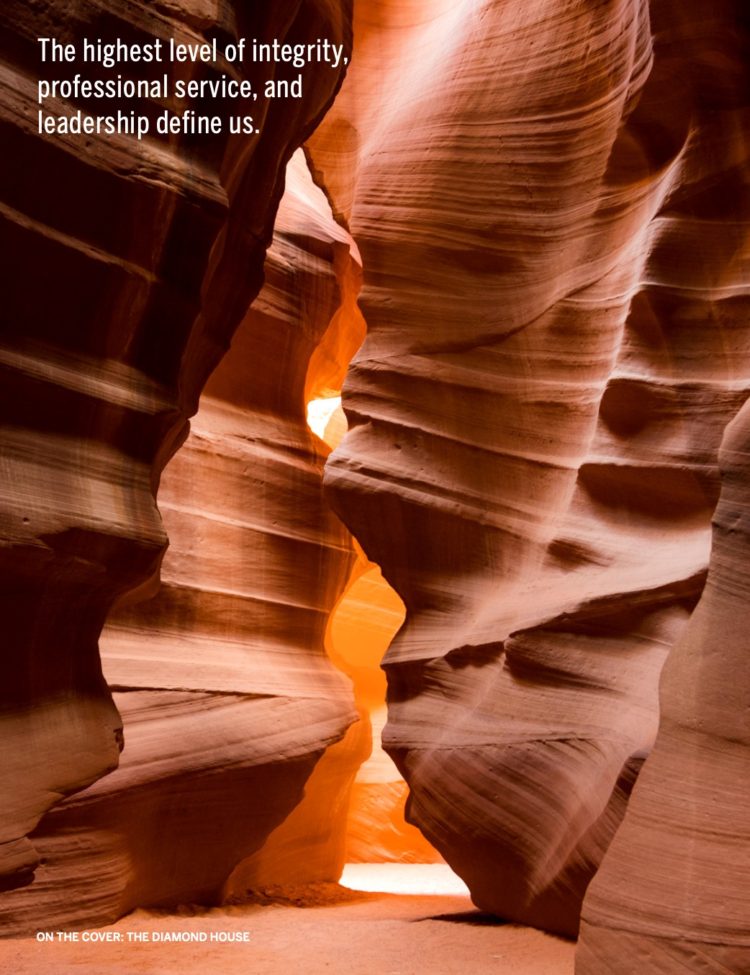 PV and Silverleaf Continue to Shine
As we near halfway through 2020, here's Aazami's take on 11 of these $7-million-plus homes:
East Heritage Court, North Scottsdale (85255) –– $26 million listed, cancelled; Asking Price per SQ/FT: $1,811.85; Year Built: 2004; Approximate Square Footage: 14,250: "Earlier this year, after 529 days and well over $22 million in investment, the owner of this unique New York City-style contemporary home in Silverleaf decided to pull his offering off market. This home had gone through multiple extensive remodels, and this time it came out remarkably fresh."
Red Ledge Drive, Paradise Valley (85253) –– $20 million listed, cancelled; was asking $1,111.11 per SQ/FT; 2019; 18,000: "After 481 days listed as a paper SPEC on MLS, the seller pulled his chances selling his built-to-suite hill-top lot in the prestigious guard-gated community of Clearwater Hills. The location is quite high, perhaps the highest in Paradise Valley. Breathtaking."
North Saguaro Road, Paradise Valley (85253) –– $17,500,000, sold (listed at $21,000,000); $1,102.36, sold per SQ/FT; 2010; 15,875: "With a record-high per square foot so far this year, this listing was the most anticipated arrival. It includes epic views of Camelback Mountain, which may be partially be blocked once the 5-acre lot behind it trades. Jokake Camelback is one of the best communities to claim your residence."
North Palo Christi Drive, Paradise Valley (85253) –– $10,500,000, expired;$726.24;2007; 14,458: "After seven years and four attempts to sell, the home, on the west side of Tatum and south of Lincoln, in one my favorite areas in town, came off market. I would consult with a savvy interior decorator who can create that sense of 'want buy' appeal at that $10-million mark. It's all by design, not luck."
North Foothill Drive, Paradise Valley (85253) ––  $9,500,000 sold ($10,995,000, listed): $659.91; 2013; 14,396:  All around one of the best deals so far this year was this sell, a slam dunk win-win. A fair per-square-foot purchase; great views from all directions, an abundance of yard space, floorplan, parking and timeless finishings. By far one of my favorite homes at that price point."
North Invergordon, Paradise Valley (85253) –– $8,999,999, listed;$449.95; 2011; 20,000: "This expired Hillside Mummy Mountain Residence is a gem, designed by Ed Chavez, offering 20,000 square feet of luxury for just under $9 million, at $449 per square foot. Its sweeping views capture the entire Camelback Mountain, downtown city lights and beyond. The home is fully loaded, with multiple pools, waterslide, sauna, home gym, theater and game room, home offices, plenty of space for entertaining plus a separate 1,400-square-foot guest home. Easy to preview."
North Desert Fairways Drive, Paradise Valley (85253) –– $8,150,000 sold ($8,750,000, listed);$714.16; 2009; 11,412: "Genuine jewel box, at prestigious Desert Fairways Estates on PVCC golf course; with select antique building materials from throughout Europe, the home unfolds as you enter through its 19th-century antique French oak front door.
"Absolutely no detail was overlooked to create its authenticity: 1-inch solid wide-plank French oak flooring, reclaimed French oak timber beams and trusses, Hope's solid-steel handcrafted windows and doors, French and Italian antique light fixtures and ironwork throughout. French antique parefeuille terracotta tile flooring and an antique reclaimed brick fireplace opens to a beautiful great room."
"Room after room opens to expansive covered patios, courtyards and walkways, with multiple outdoor fireplaces and cozy seating areas to take advantage of the beautiful setting, including views of both Camelback and Mummy Mountain, and the perfect Arizona climate. A sliding gate opens the backyard to the Paradise Valley Country Club golf course. At 11,412 square feet, this home is a tasteful and elegant estate in which no detail had been overlooked. A solid investment to tag a "good buy."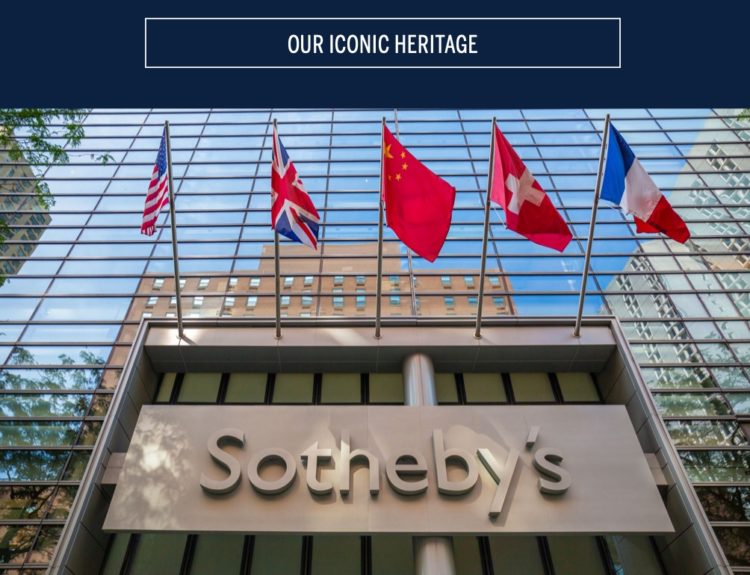 East Wingspan Way, Scottsdale (85255) –– $8 million sold($8,500,000, listed): $829.19 per SQ/FT; 2016; 9,648: "Another classic yellow exterior stucco home in Silverleaf, closed at $830 per square foot. Fair and square; that's how much they are trading for if done right."
North Yucca Road, Paradise Valley (85253) –– $8 million sold ($8,500,000, listed):$764.31; 1998; 10,467. "Prestigious Cameldale Properties with over 6 acres of manicured grounds, 750 feet of Palo Verde tree-lined road, fabulous views from almost all rooms. Situation called for a quick $8 million sell; the grounds alone are worth that. A Great Buy."
Morning Glory Road, Paradise Valley (85253) –– $7,995,000 (cancelled):$869.02; 2012; 9,200. "A beautiful Candelaria-designed estate which arrived first to market in 2017 and with three attempts to sell, failed. Rumor is, it's under contract; perhaps not a good time to come off the market during the best-selling season Arizona has ever experienced."
East Rimrock Drive, Scottsdale (85255) –– $7,750,000 sold($9,495,000, listed): $910.27; 2018; 8,514. "The highest-closing zipcodes in Arizona, 85253, Paradise Valley, and 85255, north Scottsdale, constantly compete for the highest dollar amount and most per square foot. In the first half of 2020, more units, in fact, five sales, totaled just shy of $51 million, in 85253, and 85255 earned just two sales exceeding $7 million for just under $16 million in sales."
Good News in Challenging Times
The good news is that buyers are here, and more are coming to the Phoenix area.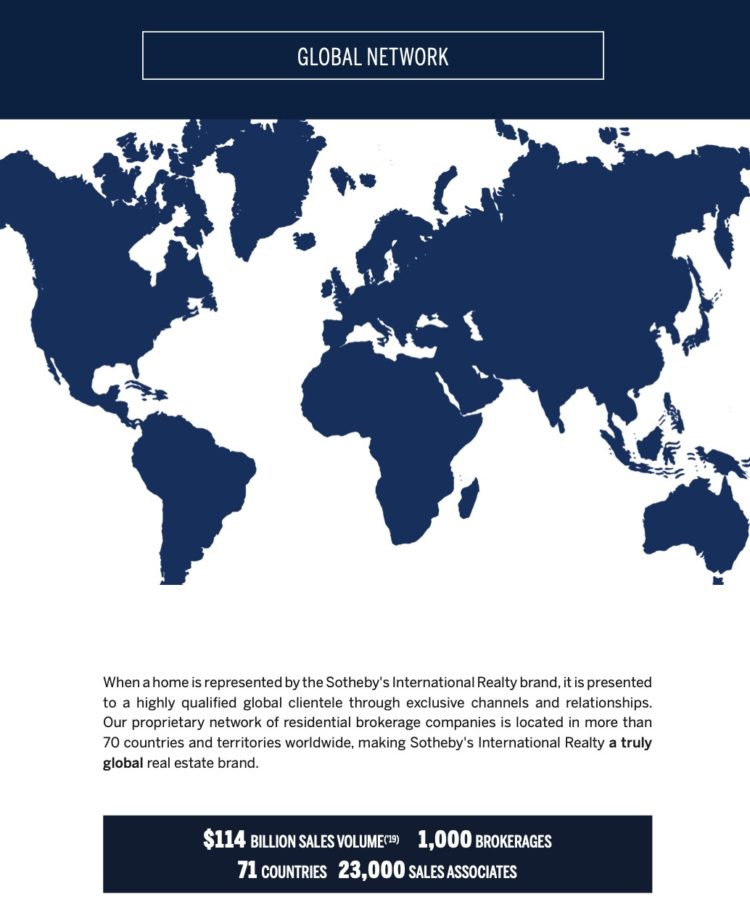 "In Maricopa County, we have low-interest rates and housing affordability, quality of weather and a great lifestyle that people want to move to; these factors continue to drive demand and cause a rise in closing prices," Aazami says.
He adds that 23 of Russ Lyon Sotheby's International's $2-million-plus active listing inventory is under contract or pending to close. "That's over 10 percent under contract in the last month. Now add another seven SOLD homes over $2 million for a total of 30 RLSIR transactions since May of 2020. Indeed incredible!
Sellers, he notes, are competing with newer or just-remodeled homes and those that are better quality built or have AAA locations. "Sellers who have been on the fence about listing their homes should seriously consider it now and take advantage while the market is red hot," he advises.
"The speed of the recovery in demand is quite astonishing and is not currently reflected in sales counts or sales prices. What appears to be a softer higher-end market is, in fact, in rapid 'turnaround,'" he explains. "The sheer volume of homes going under contract will inevitably push the sales rates and sales prices higher over the next several months."
This is a good time, for buyers and sellers. "If I were a buyer today looking in the higher end, I'd make my move sooner than later," says Mike Bolzati, M.Ed., at RLSIR. "More competition for the homes is on the way with limited availability of inventory."
Aazami adds: "The market is desperate for good inventory; our ability to price your home accurately has earned global credibility for the Private Client Group. Our local Sotheby's experts refer their well-vetted and qualified clients from over 900 offices in 70 worldwide regions in order to yield our sellers better exposure and selling results. We can best navigate you to sell at a premium price within a reasonable amount of time."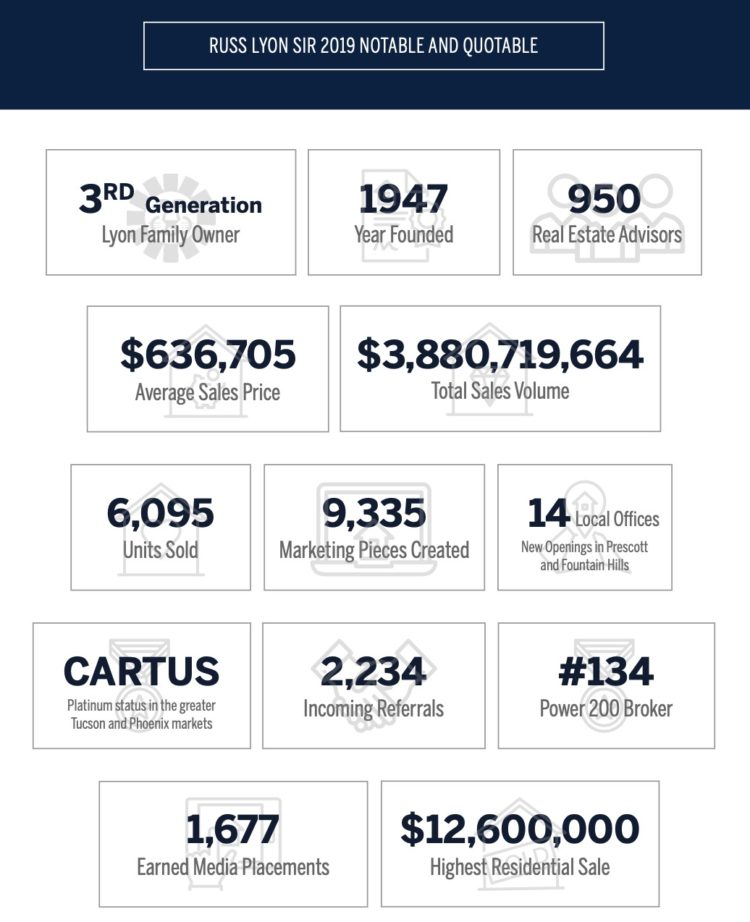 Contact Frank Aazami for a direct link for the list of homes in review. To schedule a consultation with him at RLSIR Brand Ambassador, call 480.266.0240, text "SIRFAAZAMI" to 87778 or email frank@PCGagents.comPCGagents.com.